Public Engagement Campaign Assistant (Temporary for 6 months)
In this role, in collaboration with PEA-TH and other team members, you will coordinate, engage, organize and retain  GPSEA supporters to support projects and develop the movement we support for our environmental impact. These supporters may include: individuals, community coalitions/strategic alliances, specific  constituents aligned to our project needs. You will be responsible for matching the skills and interest of these supporters to specific projects or campaign areas across the organization by identifying opportunities to maximise synergies across a diverse support network (eg. youth, volunteers, local and grassroots communities).
Note: Public Engagement refers primarily to the work with community coalitions, individual volunteers, specialist volunteers and key identified strategic audiences.
This is not a full-time position and will be based in Bangkok.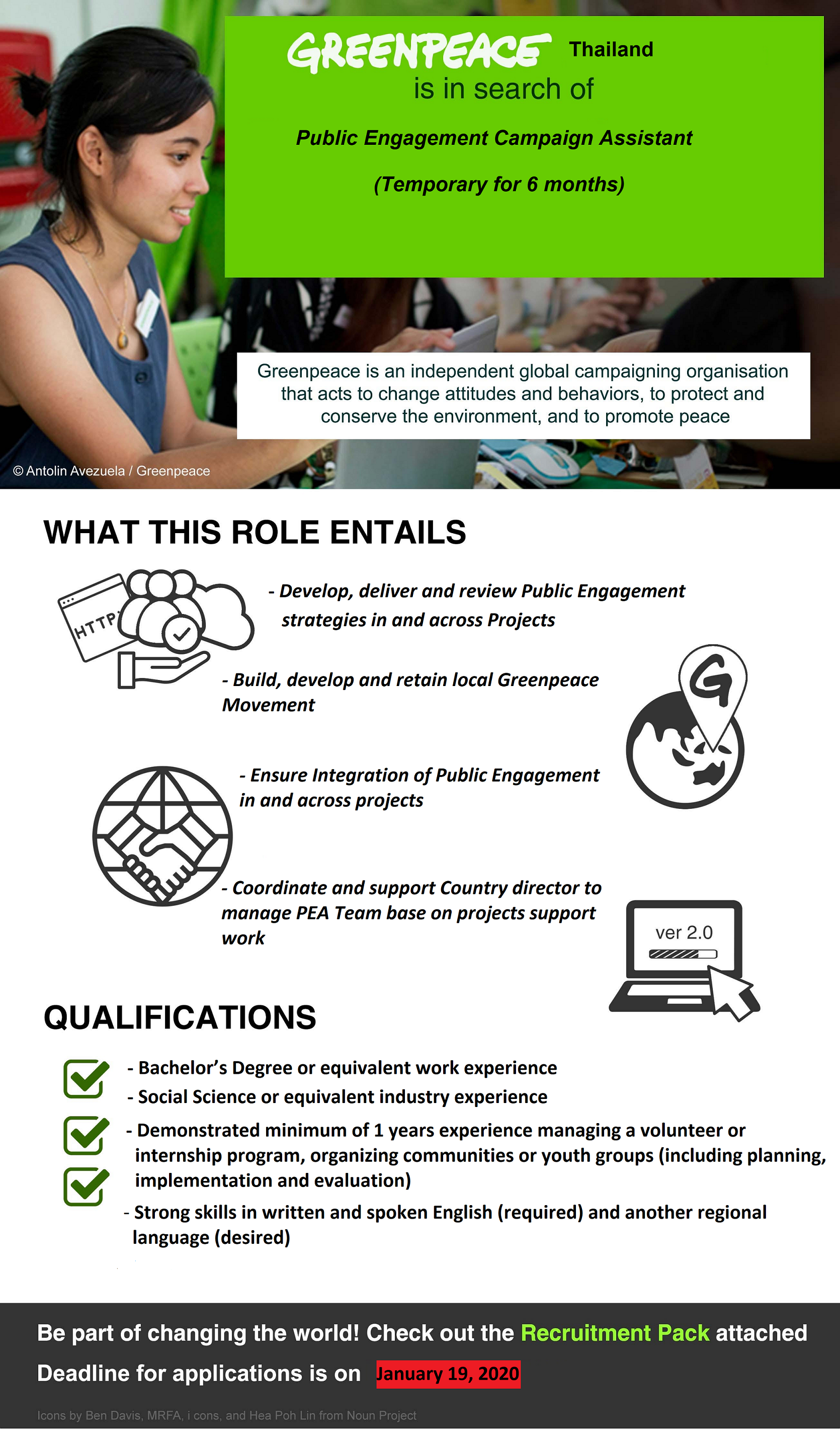 Download
Deadline of application: January 19, 2020
Interested candidates are invited to write Letter of Introduction and complete application form, explaining why you are qualified for the position and why you want to work for Greenpeace, fill-up the attached Application and email to: jobs.th@greenpeace.org
Contact : jobs.th@greenpeace.org
---
ผู้ประสานงาน / Coordinator
นักพัฒนาโครงการ / Creative content developer
ผู้ช่วย / Assistant
นักกิจกรรม / Activist